Head office
In 1999, we built our new head-office building in Ebisu, in Tokyo's Shibuya ward.
Designed by award winning architect Makoto Takahashi, it is in a very convenient location, being just 7 minutes' walk from Ebisu Station and 5 minutes' walk from Daikanyama Station. From the large windows on each floor, views of a bamboo grove and cherry trees are visible.
MTA (Takahashi Makoto Architectural Design Office)
http://www.mta.co.jp/
Ebisu
Ebisu on the JR Yamanote Line and the Tokyo Metro Hibiya Line continually ranks in the top 3 of "best places to live" in Tokyo. While it is often introduced in the Japanese media as a place for shopping and dining out, the residential area where our office is located has a calm and quiet environment.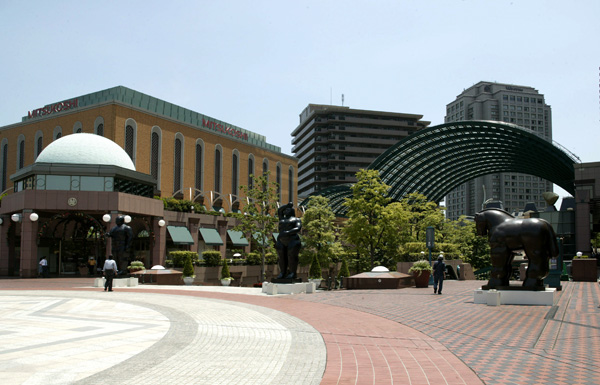 Daikanyama
Daikanyama is an area known for its fashion outlets and design. As our office's location borders Daikanyama, you can pass a myriad of small cafes, trendy restaurants and boutiques.